Reval Designs
In the long period of 23 years in which Gerd Grimm managed the Reval brand graphically and gave it the concise face - which is still freshly remembered by many older people today - various campaigns of exceptionally high artistic quality were created. It is a stroke of luck that rich material has been preserved from almost the entire period of time: Dozens of designs, including their changes and adaptations to the respective requirements, as well as counter displays and other advertising material such as calendars or card games and even the printing of poster series and advertising motifs. This provides insightful insights into the genesis and development of Reval advertising between 1959 and around 1975. The spectrum ranges from black-and-white originals, which were only underlaid with a spot color, to four-color offset prints.

As far as the motifs are concerned, it is noticeable that Gerd Grimm created a new type tableau with the introduction of the Filter-Reval at the beginning of the seventies for the now targeted consumer layer: now also young women appear in elegant trouser suits, which clearly differed from the figures developed for the filterless Reval cigarettes. Here, bearded types dominated, some of them seemingly brute, often reminiscent of contemporary film heroes such as Charles Bronson. In terms of colour, the motifs for the Filter-Reval differ in the increasing use of the colour blue instead of the classic orange for the filterless brand.

As with his girls, Grimm frequently experimented with extreme perspectives and surprising, yet always harmonious colour compositions. The portraits below depicted graphic templates for the header cards of a Reval-Karten-Skatblatt, which was distributed as a promotional gift at the beginning of the 1970s.

From an art-historical point of view, the large corpus of the still existing Reval designs is revealing. It shows in detail that Grimm was constantly striving for new graphic implementations. For example, by painting the cigarette smoke on transparent foils and placing it over his figures to create a plastic effect. Or by using collage techniques, using photographic material as a background or counterpoint to his graphics. The unusual perspectives, as he had already developed in his girl portraits, appear again and again in his Reval posters and advertisements. The jurors of the trade journal Gebrauchsgrafik selected Grimm's work as one of the "Top Ten Posters of the Year" several times.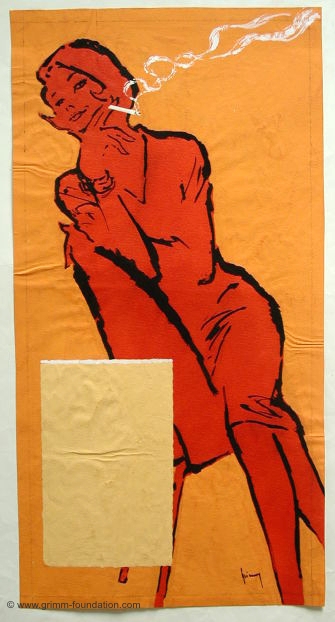 Reval 1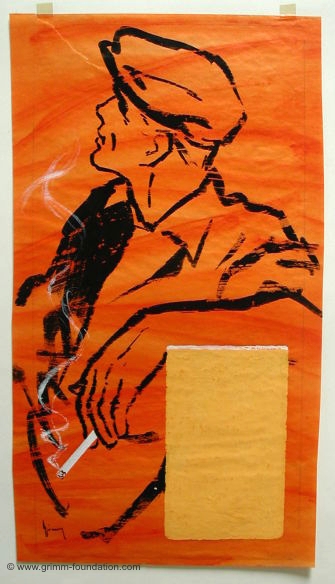 Reval 8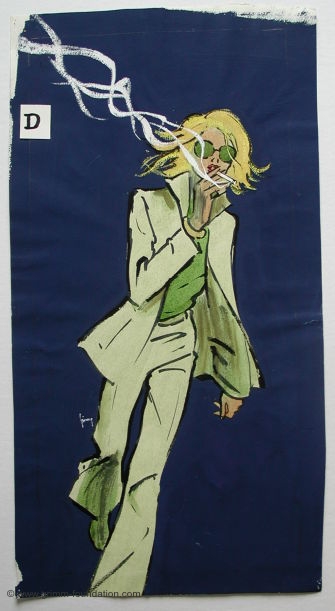 Reval 5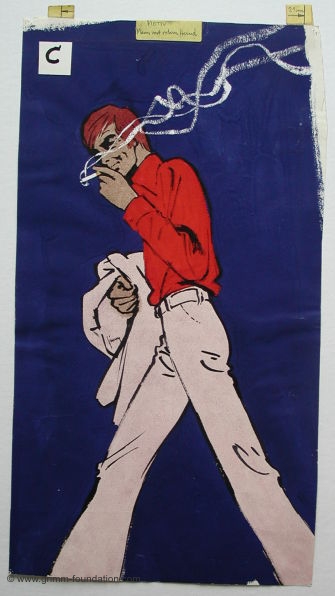 Reval 4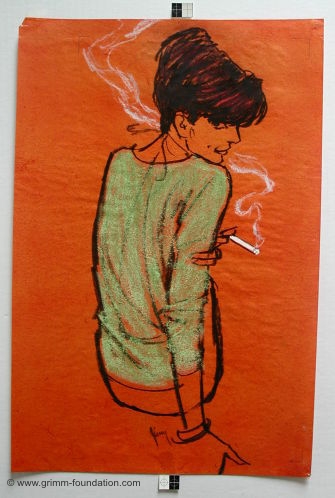 Reval 7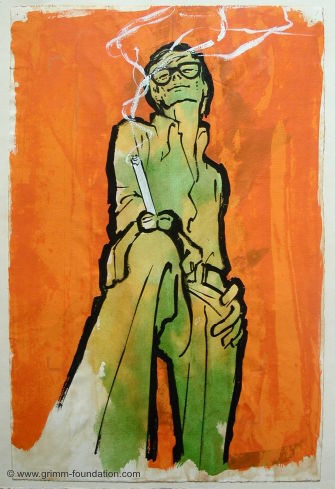 Reval 12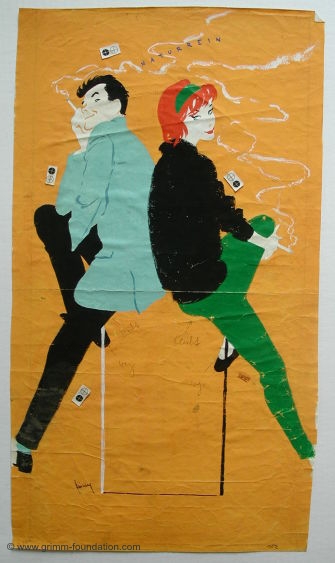 Reval 6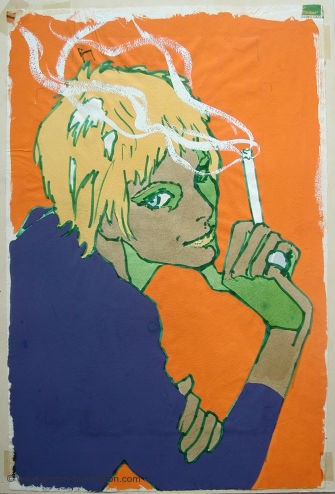 Reval 9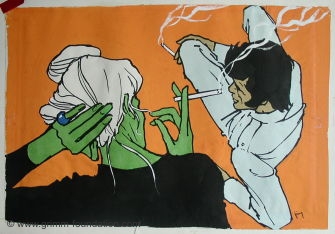 Reval 10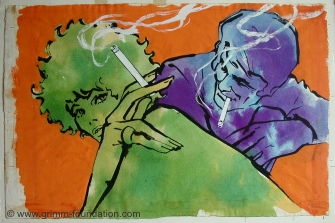 Reval 11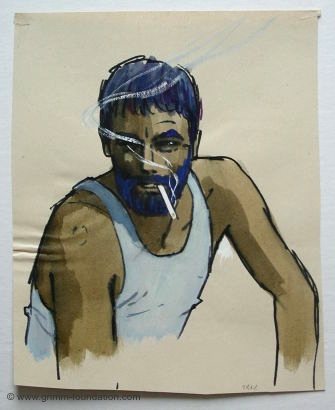 Reval 14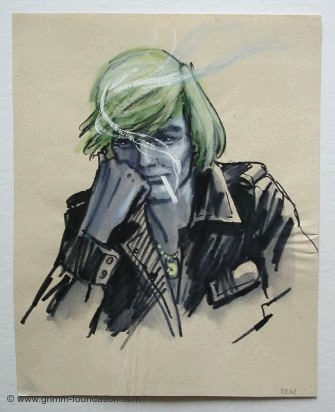 Reval 15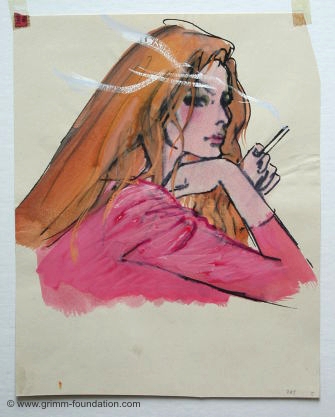 Reval 17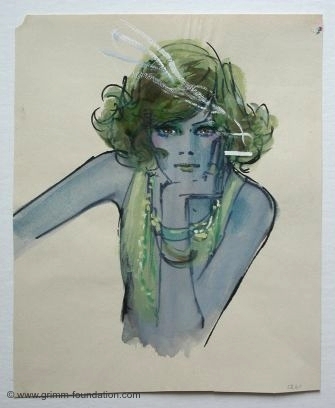 Reval 16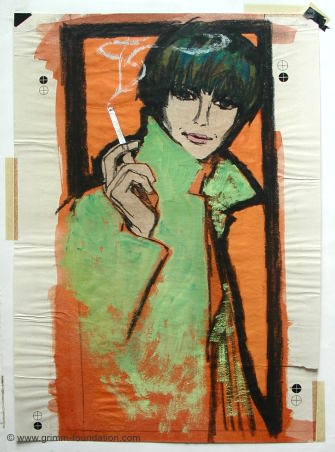 Reval 19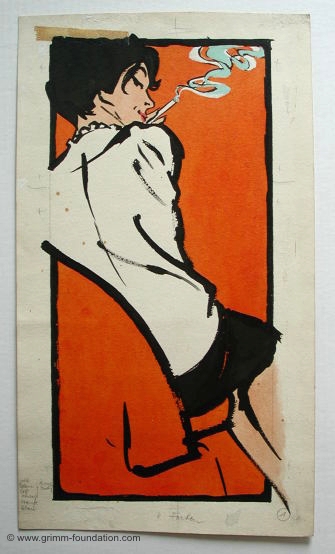 Reval 20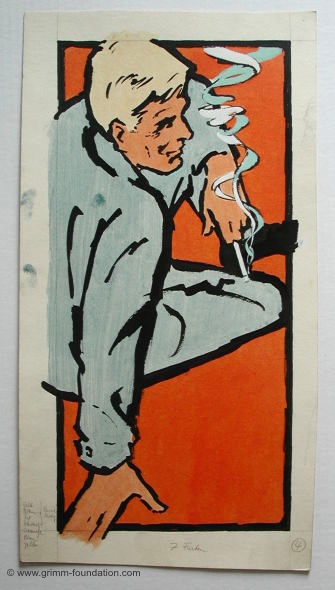 Reval 21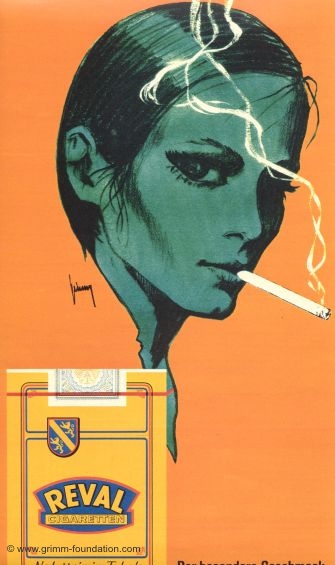 Reval 22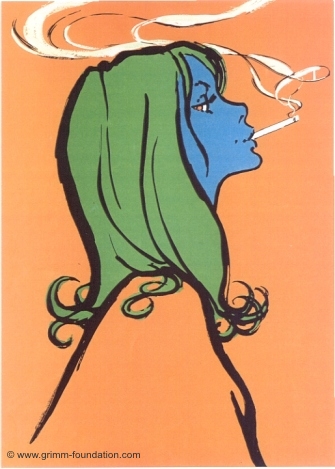 Reval, 70er Jahre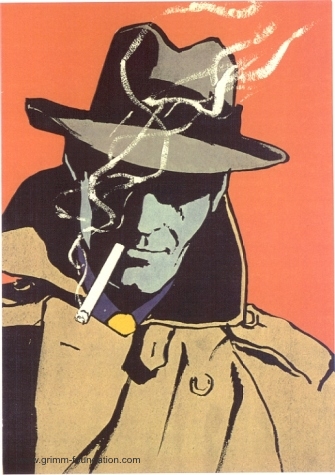 Reval, 70er Jahre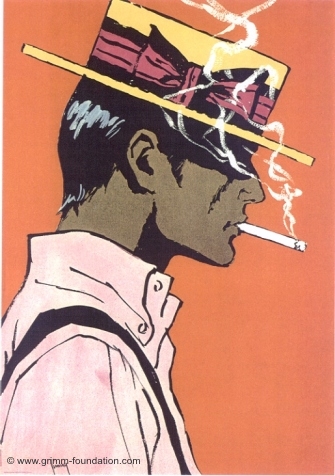 Reval, 70er Jahre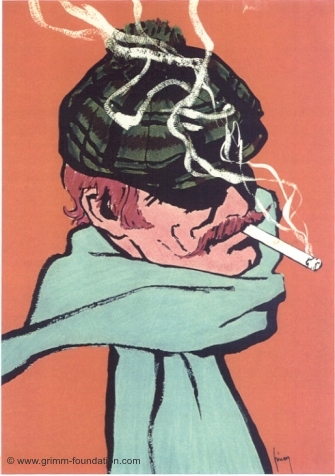 Reval, 70er Jahre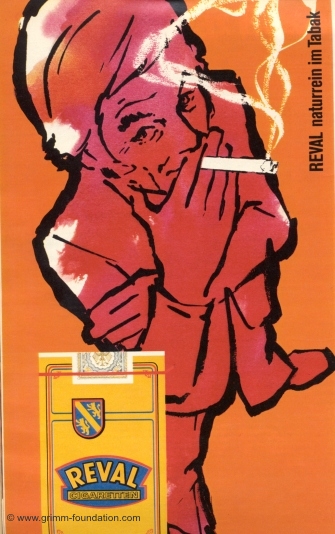 Reval, 1972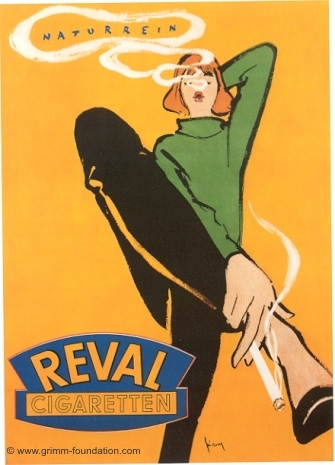 Reval, Plakat 1959