Hildegarde van Gülick
Hildegarde van Gülick (1912 - 1995), partner and wife of Gerd Grimm since 1946, was herself a highly talented fashion designer. Both had already got to know each other as students at the art academy. Throughout his life, she was to be the first and most understanding critic of his graphic works - although the same was true the other way round. After some joint work for the "Die neue Linie", the style of her works soon differentiated. While she specialized in commissions for rather small-format fashion drawings, which were printed as suggestions for tailoring in the inside of fashion magazines, he developed into an illustrator for the cover page or large-format advertising graphics (e. g. for the Fulda clothing manufacturer Valmeline). How productive this "division of labour" was, however, could only become apparent after the Second World War, when Grimm no longer had to fear racial persecution. Between 1946 and 1950 in particular, the Grimm/van Gülick couple delivered a large number of prints for the magazine "Die Frau" in impressive dominance. After the birth of their son in 1952, Hildegarde van Gülick only sporadically accepted orders for fashion prints. From then on, her work no longer contributed to her livelihood. After the son's death in 1979, which hit her hard, she stopped using the pencil.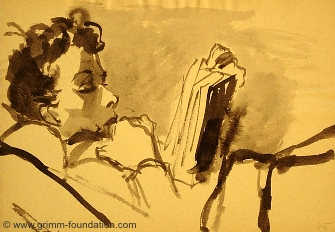 Gerd Grimm: Portrait Hildegardes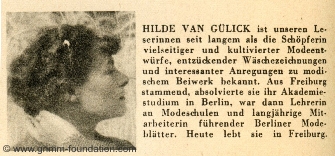 Zeitungsausschnitt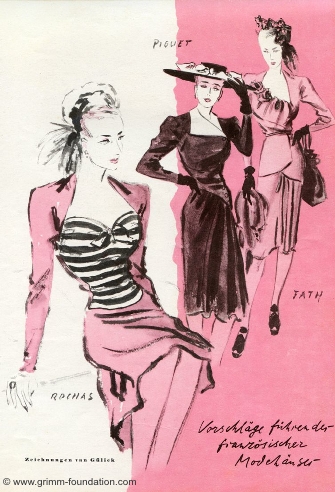 Vorschläge ...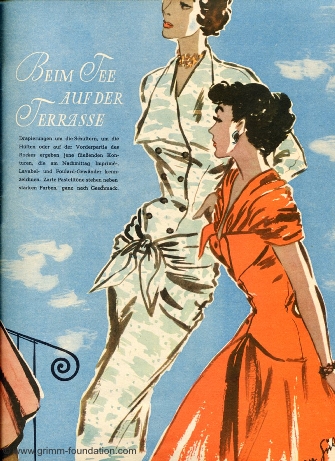 "Beim Tee auf der Terrasse", Mode 1948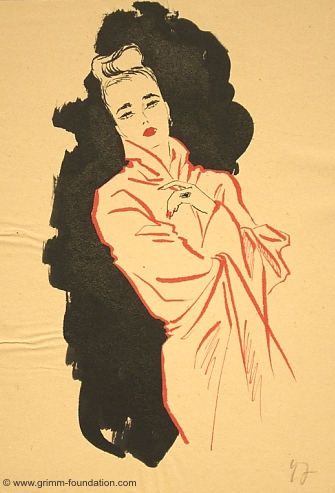 Robe
Sommermode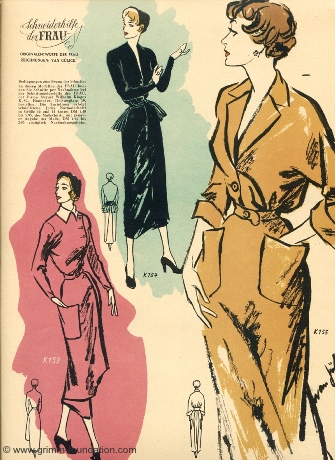 "Schneiderhilfe der Frau", Mode 1948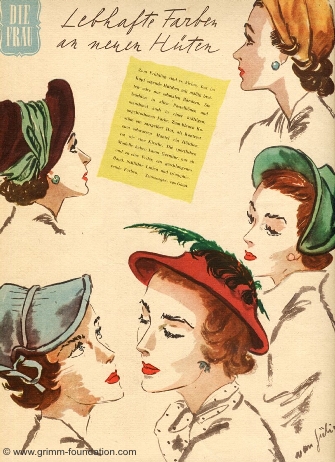 "Die Frau", Hutmode 1950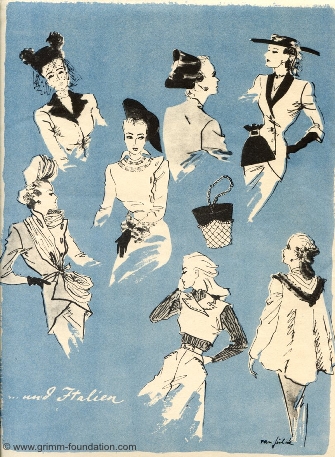 "... und Italien", Mode 1948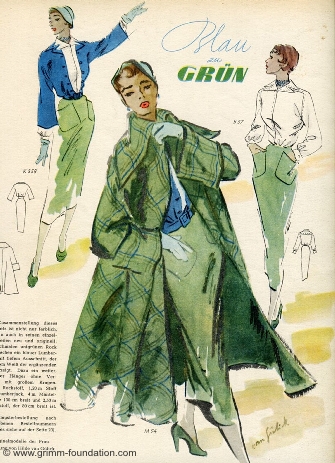 "Blau und Grün", Mode 1950
"Mit oder ohne Gürtel", Mode 1949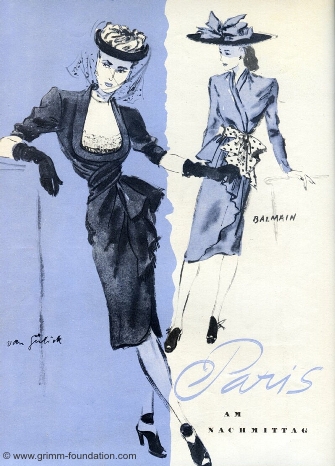 "Paris am Nachmittag", Balmain, 1946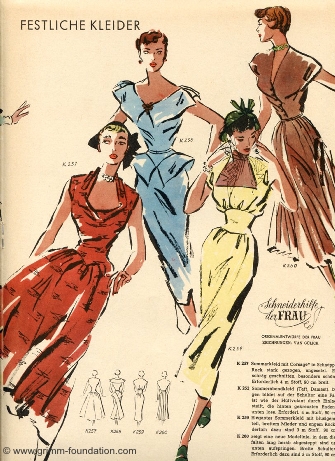 "Schneiderhilfe der Frau", Festliche Kleider 1948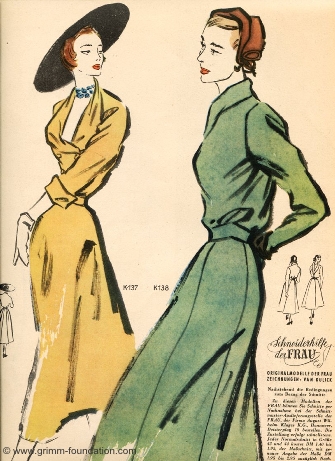 "Schneiderhilfe der Frau", Mode 1950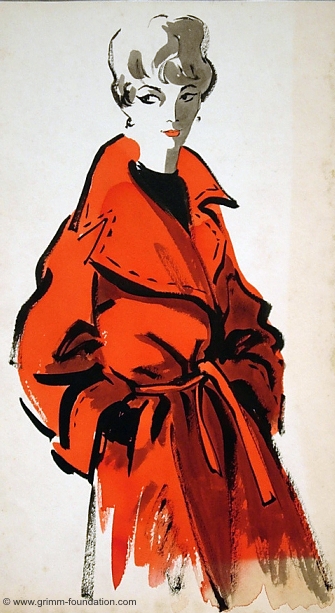 Modegrafik 1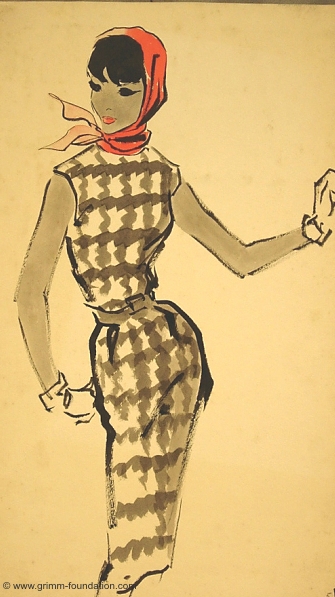 Modegrafik 4
Modegrafik 3
Modegrafik 2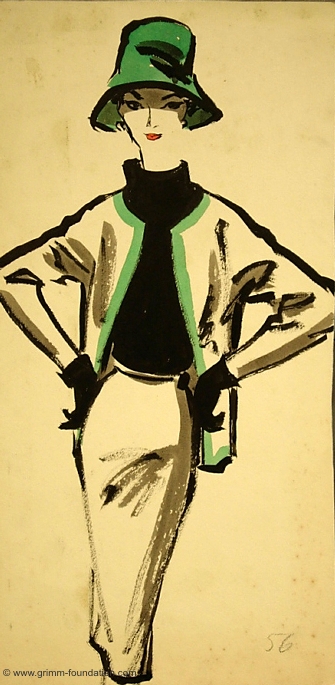 Modegrafik 5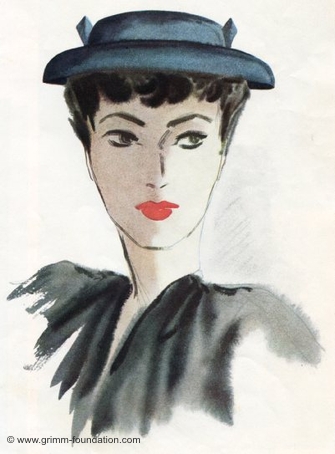 Modegrafik Silberspiegel.